Dont forget the many ways to style the mens look, using buttonholes for a personal and unique touch!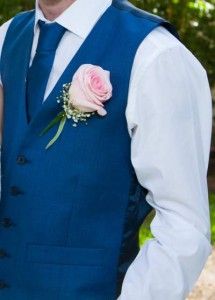 We can all identify the male members of the wedding party by their buttonholes (boutonnieres).
They are a perfect way to accessorize the mens look, bringing the the wedding floral design.
We help you design the mens buttonholes around the chosen bridal bouquet.