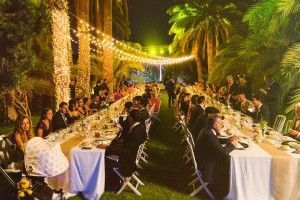 This magnificent and elegant private villa is located on the hill tops of Monte Leon only five minutes from Maspalomas. Surrounded by orange, mango and avocado growths, next to a beautiful vine yard, this amazing villa boasts a swimming pool, sauna and a tennis court.
The grounds of this beautiful estate has played host to many musical festivals with artist such as Justus Frantz, Yuri Bashmet, singer Nikolay Borchev and many more.
Why not rent this magnificent estate for your holiday and wedding celebrations and be looked after by their onsite housekeeper and Michelin star chef.
When the sun rises on Monte Leon enjoy your breakfast of juicy mangoes, grapefruits and oranges from their garden along with traditional spanish cured ham and homemade cheese served with fresh bread and coffee.
This magnificent building known as the house of musicians plays host to a gran piano.
Hold your ceremony, cocktail and wedding dinner poolside in their lush manicured gardens, then dance the night away beneath the stars, either poolside or indoor in the famous musicians room.
This is the perfect venue if you are looking for that something special.
This residential complex consists of four buildings, the spacious house, the kitchen and two guest houses. It has seven sleeping rooms, two suites and five rooms in the main house.
And a rustic house in the ground that sleeps 6 people, and has two bedrooms and a bathroom.
Contact us if you would like to hear more about this venue and we will help you discover if this is the right wedding venue for you!