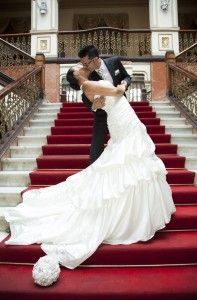 This is the absolute perfect venue for all of the couples out there, dreaming of a princess fairy tale like wedding. In this gorgeous historical building you will be surrounded by elegance and opulent style throughout the entire wedding!
It is located in Las Palmas, which is the capital of Gran Canaria.
The venue offers a sweeping staircase which will make great use for those perfect wedding photos. Everything from ceremony to wedding celebrations will be held indoor. Have your wedding dinner in the Grand Salon with the most stunning marble floor and an amazing elegant wall design.
Celebrate your wedding by dancing and partying until 05.00h in the morning.
Contact us here for more information on this venue.